Online Teaching & Learning Community
What is it?
The objectives of the Online Teaching & Learning Community are to foster a community of practice that includes all aspects of online teaching and learning (including flipped and hybrid approaches), and to promote professional development through regular, informal meetings both online and in person.
Who can join?
Anyone from U of T (faculty, staff and students) can join this growing community of practice. If you have an interest in e-learning pedagogy, including online, blended, and flipped methods, you are welcome to take part.
How to join?
A listserv has been set up for those who wish to join. The list is called ONLINELEARNING-L and to subscribe please send an email to 
listserv@listserv.utoronto.ca and, in the text of your message, write: SUBSCRIBE onlinelearning-l.  You should then get a message confirming your subscription.
---
e-Proctoring: Reviews and Previews at the University of Toronto – Round Table
Presenters: Neal MacInnes – Academic Information and Communication Technology Supervisor, Lawrence S. Bloomberg Faculty of Nursing and Georgia Hux – Client Development Director at ProctorU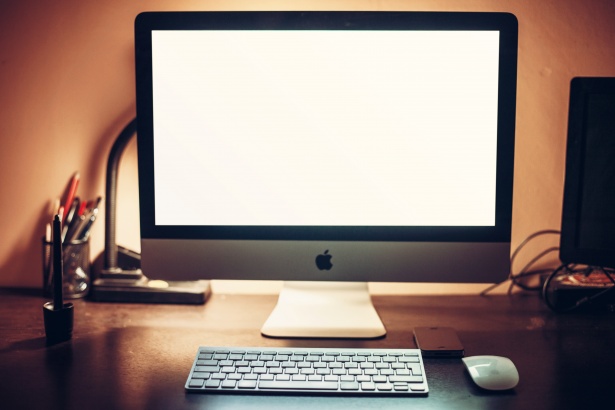 Curious about the uses of online or "e-" proctoring? In many academic program there is interest in access to assessment tools and services that ensure academic integrity for students when they are writing tests or exams online. Students in two Master's programs in Nursing have successfully used video-based online proctoring of exams for a number of years, allowing for student convenience at a relatively low cost.  At this round table, Neal MacInnes will share the experiences of the Nursing faculty in use of online proctored exams for several years. In addition, Georgia Hux from ProctorU will share insights into the range of possible uses of online proctoring, and the service/invigilation levels available to meet a range of needs. The university has recently identified two recommended vendors of these services. Join us to explore the potential of eProctoring for online courses and other contexts where the logistics of classroom space and protection of academic integrity are driving the need creative solutions.
"Courting Disaster? Experiments with Student Engagement" – Round Table
Facilitated by Stephanie Pugliese and Barbara Murck, UTM Geography Department
When JGE378H5 Natural Hazards: Risk and Vulnerability went fully online (both lectures and tutorials), we struggled to find the appropriate balance of activities to promote student engagement and connectedness in a virtual course environment. In the end, we opted for a very hand-off, non-pressured model.
But let's talk about this. What are the best models and approaches for promoting student engagement in the online environment? Is it a good idea to provide incentives – whether carrots or sticks – to foster (or force) student participation? Or is it better to step back and let students find their own comfort level, at the risk, perhaps, of having some students drift away? Is there a happy medium?
—-
Using gamification to influence student behaviour (and learning)
Dr Paul Denny
A growing number of online platforms are incorporating game-like elements to motivate users and generate higher levels of activity. Commonly referred to as "gamification", this approach employs elements that are typically seen in games such as points, leaderboards and achievement systems. From an educational perspective an interesting question is whether using gamification in online learning environments can influence student behaviour and, by extension, learning. This talk will explore this idea in the context of an online learning activity in which students generate their own practice questions, and answer questions created by their peers, when preparing for examinations.
Dr Paul Denny is a senior lecturer in Computer Science at the University of Auckland, New Zealand. His interests include developing and evaluating technologies for supporting collaborative learning, particularly involving student-generated resources, and exploring ways to motivate students to engage within online learning environments. Paul is a recipient of New Zealand's National Tertiary Teaching Excellence Award (2009) and the Computing Research and Education Association of Australasia Teaching Award (2010). His visit to Toronto is supported by the Association of Commonwealth Universities (the 2017 Jacky McAleer Memorial Fellowship).
—-
CTAP (Connecting Technology and Pedagogy) for Access, Collaboration, Engagement
Mary Drinkwater, Lecturer – OISE
Are you interested in expanding your pedagogical strategies, through the use of educational technology, to increase access, collaboration and engagement in your courses? Mary Drinkwater, a lecturer in OISE's Curriculum, Teaching & Learning/Comparative, International & Development Education program, will share pedagogical strategies that she has been developing and using for facilitating engaging and interactive synchronous (Adobe Connect) and asynchronous (C2C) activities. This round table session aims to highlight the principles, possibilities and challenges in designing and implementing inclusive, collaborative and engaging virtual courses. Session structure, content sharing, assessment and learner participation opportunities can broaden and deepen the learning for all. Mary will share from her extensive experience teaching online at OISE and other institutions, including international collaborative programs.
—-
Scalable, Scaffolded Writing Assignments with Peer Assessment
Andrea Williams, Associate Professor, Teaching Stream & WIT Coordinator and
Avi J. Cohen, Professor of Economics, University of Toronto; Professor of Economics, York
We collaborated in the context of a faculty-wide writing-across-the-curriculum program, WIT (Writing Instruction for TAs), developing a scaffolded op-ed writing assignment for a large (800 students) introductory course with an economic literacy approach. This approach focuses on core concepts students can use to make smart choices as consumers, businesspeople, and informed citizens. The year-long course included a very large online section to allow flexible access.
The op-ed assignment gives students practice developing a convincing argument about an economic issue for general readers and in the process teaches students about the writing and revising process. The assignment is scalable because of its length (300-500 words); detailed, yet easy-to-apply grading rubrics; and use of online peer assessment software (peerScholar).
Since students lack experience in writing arguments for general readers, we developed scaffolded steps to prepare them for the culminating as op-ed writing assignment. In this presentation we will describe the steps in this process, beginning with an online module focused on how to read critically, followed by a second online module that teaches students how to write an abstract. Students are able to experience the peer review and revision process before moving on to write their own argument as an op-ed assignment.
—-
Hybrid Learning – The Best of Both Worlds?
Andrea Cortinois and Maxwell Smith
February 14
A hybrid course is much more than just an online course with a face-to-face class session thrown in for good measure – or vice versa. The design process involves asking, "What is the best way for students to interact with course content, construct knowledge, engage in critical thinking and problem solving?" Selecting appropriate modalities for various course components is key to success. At this round table event, Andrea Cortinois and Maxwell Smith, from the Dalla Lana School of Public Health, will share experiences in design and implementation of two hybrid courses: PHS100 – Grand Opportunities in Global Health (undergraduate) and CHL5700 – Global Public Health (graduate). Instructors who are considering application for the new Online Undergraduate Course Initiative (OUCI) funding option for hybrid course redesign may find this session particularly helpful.
2016
UTORMAT – Formative feedback through randomized algorithmic questions Gerhard Trippen, Assistant Professor, Teaching Stream
Department of Management, University of Toronto Mississauga
Monday, November 28
Why another online assignment tool? The answer: an option that is simple and easy to use, eliminates the need for programming knowledge, and provides an alternative to publishers' "canned" materials.  Gerhard Trippen, from the Dept. of Management at UTM will describe the pedagogical goals that motivated him to develop this interactive assignment tool to meet the needs of his students. As a recipient of the Provost's Instructional Technology Innovation Fund (ITIF) funding, Gerhard has advanced this new tool to the pilot stage, but is seeking more input from peers. As well as describing this new online tool, he will also share his experiences with the development process, the ITIF funding program, plans for future integration, as well as challenges and opportunities. To read more about UTORMAT visit http://integrate.act.utoronto.ca/utormat/.
—-
Lightboard App Demo and Discussion
MIke Spears – MADLab Manager
Erica Lenton – Faculty Liaison & Instruction Librarian at the Gerstein Library
Thursday, October 6
Interested in seeing a prototype app that replicates the "light board" technology that has recently emerged as a new strategy for creating digital video content? At our upcoming round table, Mike Spears, MADLab Manager, and collaborator Erica Lenton of the Gerstein Library will share successes and challenges related to developing a new "app" that is designed for for instructors and content developers who want to explore this format.
In case you haven't yet seen a light board, it's described as a "glass chalkboard pumped full of light". Designed to allow the lecturer to face viewers while simultaneously writing examples and instructions on a transparent surface, it is an appealing teaching technology that has been built and is in use at a number of academic institutions in the United States. More info is available here: https://digitallearning.northwestern.edu/article/2016/04/12/lightboard-studio, But it's difficult and expensive to build, and, it's not portable.
The solution – make an app for that! This MADlab initiative has resulted in a new 'virtual' ipad-based lightboard recording studio. Here is a early preview showing what the app can do, though the team has improved the prototype since they made this short video: https://www.dropbox.com/s/5wa0m2zi7n7u9ri/iLightBoard.mp4?dl=0.
Come and see a demo, or try it yourself. The MADLab team is looking forward to sharing this app with interested instructors to see how they would use it and to gather feedback. Join us for an exploration of the potential of this new tool, contextualized in a broader discussion of effective instructional video strategies.
Open UToronto Profile: Borrowing from MOOC Research Methods
Hedieh Najafi, Stian Haklev, Laurie Harrison
In this session, the Open UToronto research team will provide an overview and share the design process of a current research project that explores the emergent "On Demand" MOOC model. In addition to profiling this new study, we will also provide a look "under the hood" at how data is collected, how data sources can be integrated within a research study design, and how evidence can inform iteration of our pedagogical designs. Join us for a discussion about what we can borrow from MOOC research strategies to inform our degree course program practice.
Redesigning a writing intensive course: An active learning approach using technology-enabled strategies
Rosa Jung-Hwa Hong
Assistant Professor, Teaching Stream
Department of Language Studies
University of Toronto Mississauga
Recent curriculum redesign efforts to update French as a second language courses renewed a decades-old business French writing course. FSL466 Advanced French: Language of Business has been transformed into a unique project-based course aiming to develop writing skills in French while building students' competencies applicable in authentic business contexts. Students have opportunities to acquire and improve writing skills that they can immediately apply in their current or future professional career. Course projects are not only designed to simulate a real job search process (e.g. job fair visit, job offer analysis, resume and cover letter writing, job interview preparation, professional correspondence, networking skills, etc.) but also scaffolded to match and achieve more complex learning outcomes encompassing metalinguistic, academic, and transferable skills related to analytical reading, team work, problem solving, public speech, self-assessment, and peer-evaluation. An online collaborative writing project using a Wiki tool on the course Blackboard site is a part of activities that take place over 10 weeks. Incorporating educative assessment concepts (Fink, 2003; Wiggins, 1998) to also update evaluation methodology as a learning tool, the course project and its activities aspire to assess, in a progressive manner, students' written production in business French, oral communication skills, and ability to evaluate their own learning (critical reflection). The presentation will demonstrate analysis of student survey results and feedback on learning outcomes as well as discuss ways to apply similar ideas in other courses.
Social media tools in teaching and learning
Wendy Freeman, PhD
Associate Professor
Director, Master of Professional Communication
School of Professional Communication, Ryerson University
http://procom.ryerson.ca
According to a 2015 Pew research report, 24% of teens claim that they are online almost constantly, connected to each other through social media platforms like Facebook, Twitter, YouTube, and Snapchat. These sites play an important role in the personal, social lives of our students. It is where they share experiences, maintain relationships, and create networks. What is the role for these tools in teaching and learning? How have they been successfully integrated into educational contexts? This session explores the research and practice of social media use for online and classroom learning in higher education.
2015
Scaling up Active Learning: Practical Tools and Strategies for a Large Undergraduate Course
Hakob Barseghyan, Assistant Professor, Institute for the History & Philosophy of Science and Technology.
My name is Hakob Barseghyan and I teach the HPS100 Intro History & Philosophy of Science online course. With more than 1,200 enrolled students, it currently has the highest annual enrolment of any online course offered on the St. George campus. My presentation will focus on a number of practical tools and strategies that we employ in this course:
Online Course Logistics: What is the role of lectures and tutorials in this model? Does the production quality really make a difference?
Online Tutorial Structure: What are the DIY activities for? What sort of quizzes do we use? Why do we need a Back-TA? Is Blackboard Collaborate any good?
Essay and Peer-Review Assignment: What is a Three-Step Essay? Why is it important to have multiple essay topics? Is peerScholar really useful?
I look forward to sharing my experience and discussing the challenges of designing for a large online course.
Monday, October 26, 10:10 – 11:30 am.
Finding Funding
Laurie Harrison, Director, Online Learning Strategies.
This informal round table session will provide an opportunity to share ideas and information on finding funding, both through provincial channels, and also within the university. For those who would like to hear more about the provincial online learning strategy and ongoing funding program, Laurie Harrison will be available to answer questions. We invite instructors to attend and share ideas and information from other internal funding programs such as OUCI, ITIF, ATLAS, LEAF, and others resources available within the university as well. Please bring your idea; we'll provide the refreshments for this kick off session.
Tuesday Oct. 6 2015
Re-Usable Learning Materials 101
Laurie Harrison, Director, Online Learning Strategies.
Do you have ideas for sharing digital course materials with colleagues  – but find yourself wondering where to start? Many instructors who invest time and effort in creating rich online learning resources are looking for opportunities to share beyond their courses and broaden support to learners.  Join us for this round table discussion on strategies for creating re-usable materials, approaches to sharing with peers; considerations such as accessibility, retaining IP, packaging formats… and more.
Tuesday, March 31st 2015
eAuthoring: Bringing Course Content to Life
Fareed Teja, Academic Information and Communication Technology Supervisor, Lawrence S. Bloomberg Faculty of Nursing.
Will Heikoop, Online Learning Coordinator, Online Learning Strategies.
Tuesday, February 24th 2015
Over the past year we have seen an increased interest in developing interactive content that will engage learners in a technology enhanced environment. eAuthoring provides the opportunity to add elements that include (alternative format) quizzes, rich media and branching scenarios that instructors can use to meet hybrid, flipped and fully online course needs. During this session we will cover what eAuthoring is, why it is relevant to your teaching and learning and how to get started. A demonstration will highlight key features of Articulate Storyline (one such eAuthoring tool), which will lead to a broader conversation around content presentation, process and resourcing requirements.
Getting the right "Blend" – Explore the why, how and what of hybrid learning
Monday, January 27
For our January session the CoP will have the opportunity to meet with colleagues from the University of Ottawa who have leadership roles in a new program to promote "Blended" learning across their institution. This round table will focus on "hybrid" design models that reduce time in the classroom and move course components online instead. The session will include an exploration of the benefits and challenges of mixed mode course design, advice on the design process, instructor insights based on experience, and a showcase of some examples that have proved effective at UOttawa. Alexandre Yeuchyk (Coordinator – Blended Learning) and Richard Pinet (Director of the Centre for e–Learning) will join us for sharing of ideas and conversation. For background blended learning at UOttawa see: Blended Learning Initiative.
2014
Round Table Series: Online Teaching and Learning
Academic Toolbox Renewal: Envisioning the online learning environment of the future at U of T
Avi Hyman, Director of Academic and Collaborative Technology
Thursday, November 27th, 2:10-3:30 pm
Please join us for a conversation with Avi Hyman, Director of Academic and Collaborative Technology for the University. You may have heard about the new Academic Toolbox Renewal Initiative. Here is an opportunity to find out more about the process, provide your feedback on future directions for the university strategy, and contribute to the vision of an evolving infrastructure to support online teaching and learning.
What would you like to be able to do tomorrow with online learning technology that you are not able to do today?
What would a more student-centric online learning environment look like?
What do our SoTL research findings tell us about priorities for online learning support?
Join us for a round table discussion on these topics and more.
Team Up! A new tool for synchronous online group work.
Melody Neumann, Cell and Systems Biology (FAS) and Karman Chan, Media Design Consultant
Thursday, October 30th, 2:10-3:30 pm
In a session last March, insights into the factors that need to be considered when doing online group work were discussed (Elaine Khoo and Melody Neumann). Student group dynamics were noted as a particular concern and in this follow-up session we will introduce a new tool called Team Up! that enables groups of students to work on problem sets remotely in real time. Team Up! can be used in any discipline and was designed to facilitate good group dynamics during synchronous online group work, as well as provide a mechanism for peer teaching, immediate feedback, and part marks for approximate answers. The tool was also designed to transfer student marks directly into the Blackboard Grade Centre and to utilize the Blackboard grouping function. We will demonstrate Team Up!, share insights gained thus far during the pilot phase, and provide an opportunity for participants to try the tool. As always, we welcome feedback from participants.
A Multi-Mode Online Course at Rotman: Videos, Webinars, and Online Group Work
Jan Mahrt-Smith, Associate Professor of Finance, Rotman School of Management Thursday, September 25th, 2014 1:10-2:30 pm

Jan Mahrt-Smith was tasked by the Dean of the Rotman School to develop a 100% online course for Masters of Business Administration (MBA) students. The aim was two-fold: (i) the course needed to be of sufficient quality, interactivity, and academic rigor to ensure that the students – who pay $80,000 for their degree – would consider it of comparable value to the highly interactive, current, relevant, and practical courses that make up the MBA degree; (ii) the course should be a laboratory for learning about how to use online tools in any context, including blended learning and flipped classrooms, throughout all of Rotman's programs. The course is now complete, evaluations are in, and students finished their (on-campus) exam that they took together with the face-to-face parallel sessions of the same course. This presentation and discussion will focus on the effort of bringing together the different modes of online teaching into a cohesive course. It will also touch on some of the technological issues that arose (Video Production, Blackboard Webinars, Adobe Online Group Rooms).
My journey to Khan Academy (and other video formats)
Scott Ramsay, Adjunct Professor, Materials Science and Engineering
Thursday, May 29th, 2014 2:10-3:30 pm
Over the past year, Scott Ramsay has been developing a number of online videos and other reusable learning objects as part of a project funded by the Faculty of Applied Science & Engineering Dean's office's Engineering Instructional Innovation Program. In this informal presentation Scott will discuss some of the approaches, formats, software and platforms he has used, and challenges faced while creating and publishing Khan Academy style screen captures, green screen videos, and some more traditional videos.
From Face-to-face to Online Group Work – Sharing Insights
Melody Neumann, Cell and Systems Biology (FAS) and Elaine Khoo, Centre for Teaching and Learning (UTSC)
Thursday, March 20th, 2014 2:10-3:30 pm
Having enjoyed the sound pedagogical foundations for group work in our face-to-face courses, and seeing the benefits that our students gain from cooperative and collaborative learning, we are naturally inclined to import group work into our online courses. However, we found through developing our online courses that many more factors need to be taken into consideration when making the transition to an online environment. We will share our different approaches to making this transition together with practical insights from both our own experiences and the literature. Topics of discussion include: asynchronous and synchronous group work; formation of student groups; student group dynamics; contingency planning for technological issues and much more!
Online Discussion Forums Redux – Exploring the Strengths and Challenges
Margaret Blastorah, Lawrence S. Bloomberg Faculty of Nursing & Don Boyes, Geography (FAS)
Friday, Feb 28th, 2014 2:10-3:30 pm
Use of discussion forums to support online learning has been a basic method in the instructor toolkit for many years. Yet, an online tool is only useful if it plays a part in provision of a well-designed instructional process, scaffolded learning and progress toward measurable learning outcomes. Common challenges in the use of discussion forums relate to incentivizing student participation, managing instructor workload, and finding appropriate assessment strategies that balance spontaneity of conversation with expectations for high quality reflective contributions.
This session will take a workshop format, with two instructors of online courses sharing their experiences – describing their goals and strategies for using discussion forums in their course design, and also looking for input on the challenges they continue to contemplate.
Please bring your ideas to the table and be prepared to compare notes and exchange ideas on the tried and true… and the new! The following reading provides a good overview of common questions and issues that arise when contemplating the use of online discussion in a course, and is provided as background for the meeting: How to Prepare and Moderate Online Discussions for Online Reading, Contact North, 2013 (PDF) http://www.contactnorth.ca/sites/default/files/contactNorth/files/pdf/publications/how_to_plan_for_and_moderate_online_discussions.pdf
Ensuring Academic Integrity During Online Testing
Fareed Teja, Academic Information and Communication Technologist, Lawrence S. Bloomberg Faculty of Nursing
Thursday, Jan 30th, 2014 2:10-3:30 pm
There may be concerns regarding academic integrity if students are taking online exams from remote locations like their homes, workplaces, or a local library. Depending on the design of the exam, it could be problematic for students to have access to disallowed materials, communicate with classmates or experts, or in the worst case, have someone else take the entire test on their behalf.
During this session, we'll review an online proctoring pilot project that recently took place at the Faculty of Nursing that aims to mitigate these threat concerns regarding academic integrity when administering online exams. Results and lessons learned from the implementation of an exam proctored by ProctorU, an online proctoring service that connects live proctors with students by utilizing webcams and screen sharing technology, will be shared. This presentation will serve as a basis for a broader conversation around academic integrity for online courses.
2013
The Backlot of Video Production in Online Learning
Lena Paulo Kushnir, Instructional Design and Learning Technology Development, Faculty of Arts and Science
Thursday, Nov. 28, 2013 2:00-3:30 pm
Wondering how much it costs, how long it takes, and how hard it is to create online learning resources for your courses? What about these resources engages students and impacts learning, social presence and perceived authenticity of course materials? What should your videos include or exclude (e.g., video of you speaking, embedded quizzes, other resources)? We'll look at some nuts and bolts of creating online videos, provide some practical tips, and consider the impact some factors have on student outcomes.
Reading the Tea Leaves: Trends in Online Learning
Laurie Harrison, Director, Online Learning Strategies
Thursday, Oct. 31, 2013 2:00-3:30 pm
Curious about the the swirl of e-learning stretching across fully online, hybrid, flipped, MOOCs? Trying to "read the tea leaves" and understand how online learning at UofT fits into the larger landscape of Ontario and beyond? Wondering about the "unbundling"of student learning and credits from seat time in a classroom? We'll be talking about the big picture, and how our work fits in.
Webinar Social Presence and Interactivity
Franco Taverna, Lecturer, Human Biology
Friday, Sept. 27, 2013 2:00-3:30 pm
Perhaps the biggest challenge for online learning is providing interaction opportunities or "social presence" amongst the instructor and classmates. We will discuss strategies for providing interaction within synchronous webinar lectures and practical tips for setting up Blackboard Collaborate for successful course delivery.
Synchronous, asynchronous, or both?
Lena Paulo Kushnir, Instructional Design and Learning Technology Development, Faculty of Arts and Science Fareed Teja, Academic Information and Communication Technologist, Lawrence S. Bloomberg Faculty of Nursing
Thursday, June 20, 2013 2:00-3:30 pm
Which is better, the flexibility of asynchronous learning, or the immediacy of synchronous interaction? Are there teaching methods, such as lecturing or student discussion, that are more effective with one vs. the other? How do the various technological options influence these choices? These are some of the questions we will discuss in the second meeting of our Round Table series.
Student-faculty interaction though use of video-based strategies and webinars
Don Boyes, Senior Lecturer, Geography Franco Taverna, Lecturer, Human Biology
May 14, 2013 10:30-12:00
Join us as we meet to discuss tools and strategies for online teaching and learning. Don Boyes (Geography) and Franco Taverna (Human Biology) will kick off the discussion by sharing some lessons learned from teaching their online courses and then invite others to share their own experiences, questions, and plans for future online education projects. This first Round Table will focus primarily on student-faculty interaction through use of video-based strategies and webinars. The emphasis will be on teaching strategies and their connection to online tools and methods, not specific software instruction.