Successful applicants have been confirmed for a new Data-Driven Design: Quercus Analytics (D3:QA) initiative, funded by the Vice-Provost, Innovations in Undergraduate Education. This program, facilitated by ITS Digital Learning Innovation, extends course design programming to examine opportunities provided by the Quercus New Analytics module. We welcome a cohort of instructors from across various divisions/departments, including:
Laura Dempster (Dentistry)
Andrea Duncan (Faculty of Medicine – Department of Occupational Science and Occupational Therapy)
Lynn Ellwood (Faculty of Medicine – Department of Speech-Language Pathology)
William Ju & Jessica Pressey  (Faculty of Arts and Science – Human Biology)
Sandra Bjelajac Mejia (Leslie Dan Faculty of Pharmacy)
Safieh Moghaddam  (UTSC – Arts and Science)
Karen Mundy  (OISE – Leadership, Higher, and Adult Education)
Heather Thomson  (Lawrence S. Bloomberg Faculty of Nursing)
Kathy Vu (Leslie Dan Faculty of Pharmacy)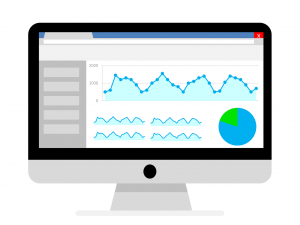 These pioneers will explore use of student data to make design decisions in hybrid and online courses, meeting quarterly over the course of a year for facilitated workshops related to extracting and making meaning of Quercus data patterns. Instructors will participate in evaluation of tools, and practices, with an expectation of sharing and dissemination of outcomes within the broader university community. This initiative aligns with strategic directions articulated in the IT@UofT strategic plan and the priorities of the VP-IUE, focusing on evidence-informed planning to support the teaching mission of the university.
By the end of the program the instructors will have:
Participated in cohort workshops and program evaluation activities
Redesigned a fully online or hybrid course
Shared examples of use of the Quercus New Analytics module
Presented a poster or presentation at the annual Teaching and Learning Symposium
We look forward to beginning the program this November. Stay tuned for updates.