Responding to the need for managing anxiety globally due to COVID-19 pandemic, Professor Steve Joordens launched an open course on Coursera titled: "Mind Control: Managing Your Mental Health During COVID-19" in March 2020. So far, more than 65,000 learners have signed up for this self-paced course that has already been offered in two different versions. Learners in the "Mind Control: Managing Your Mental Health During COVID-19" MOOC represent a diverse geographical scope spanning North America, South Asia, Africa, East Asia, Europe, and South America. Later, 6,500 U of T alumni participated in an exclusive alumni version of this course.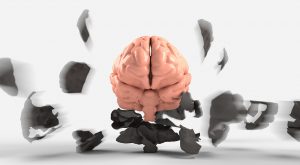 Professor Joordens has structured this course into three themes: understanding anxiety; managing anxiety; and managing the effects of isolation. Each theme includes short videos; quizzes; and guided mediation sessions. With U of T buildings closed due to the pandemic, the course production leveraged creative strategies with minimal production equipment, yet the result has excellent good sound and video quality. 
"Mind Control: Managing Your Mental Health During COVID-19" emphasizes a community approach to learning with an active moderated discussion forum. Learners are also encouraged to upvote their favorite posts so that the instructor comments on them. Engaging students in peer interaction is an integral component of Professor Joordens's approach to teaching. In 2013, Professor Joorderns was among the first U of T instructors to offer a popular Massive Open Online Course, Introduction to Psychology, on Coursera. He successfully integrated Peer Scholar and Digital Labcoat educational technology applications in the Introduction to Psychology MOOC, thus enabling learners from a variety of background and knowledge in reviewing their peers' work and in experiencing the process of scientific research.
Originally offered in English, Professor Joordens's team of students has translated the course material into Hungarian, Spanish, Arabic, and Serbian to facilitate access to the course to non-English speaking learners.